September 20, 2022 | One Brick Blog | Jana Kramer
Chimichurri Everyday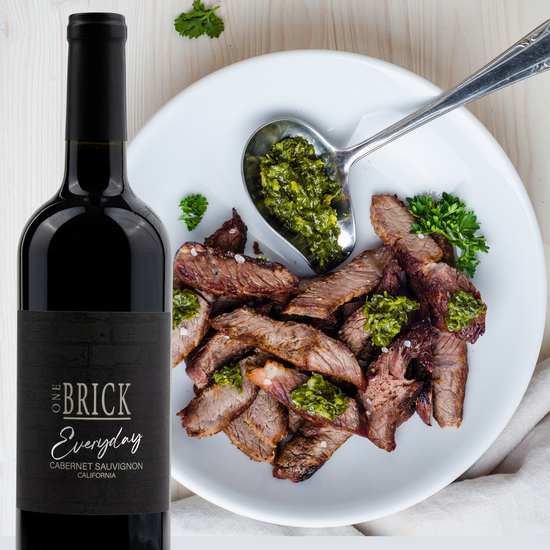 Be bold. Turn your Everyday steak into a burst of flavor with this super simple chimichurri sauce. This is also great on grilled chicken, and fish. Pair it with One Brick Everyday Cabernet.

Ingredients
1/2 cup Red Wine Vinegar
1 Lemon, juiced, and zested
1 Medium Red Onion, minced
2 Bunches of Fresh Parsley
2 Bunches of Fresh Cilantro
1 Bunch of Fresh Oregano
12 garlic cloves, peeled (measure with your heart)
1 Jalapeño, seeded and diced
1 teaspoon Sea Salt
1 teaspoon Ground Black Pepper
1 1/2 cups Extra Virgin Olive Oil
Directions
Place all ingredients into a blender and secure the lid.
Blend until your desired texture.
Top on your favorite Everyday dish!
Comments
Commenting has been turned off.