September 29, 2022 | One Brick Blog | Jana Kramer
Crockpot Clam Chowder paired with One Brick Chardonnay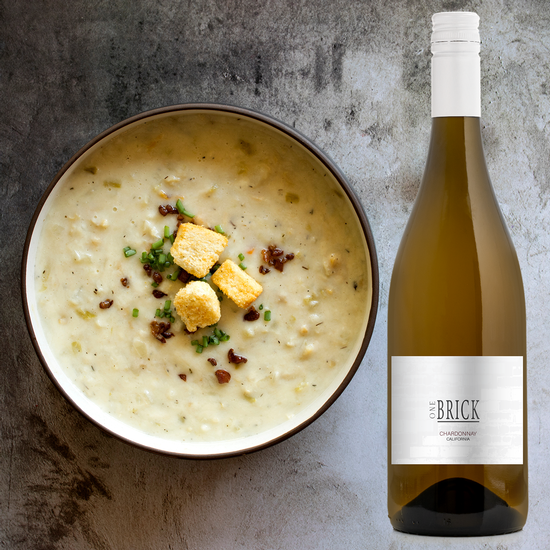 Ingredients
8 slices bacon
3 cans clams (6.5 ounce, not drained)
yellow onion chopped
yukon potatoes peeled and diced
stalks celery diced
4 cloves garlic minced
2 cups water
Salt and Black pepper to taste
1 teaspoon dried thyme
2 cups heavy cream
2 teaspoons cornstarch
fresh chives
croutons

Instructions
In a large skillet cook the bacon until crisp, then remove from the pan, and coursely chop. Set aside half for later in the fridge. Add half of the bacon, clams, onion, potatoes, celery, garlic, water, Kosher salt, black pepper and thyme into slow cooker. Stir well. In a bowl, combine heavy cream and cornstarch. Whisk together. Add in the mixture to the slow cooker and stir. Cook on low for 7 hours.
Serve with bacon, chives and croutons on top, and One Brick Chardonnay!
Comments
Commenting has been turned off.