September 27, 2022 | One Brick Blog | Jana Kramer
Savory Mushroom Sandwich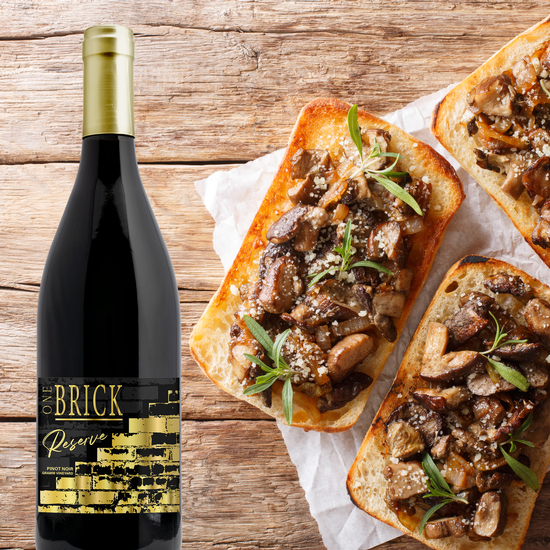 Turn mushrooms into the main character with this savory, Fall-ready sandwich.
4 slices of ciabatta
Olive oil
2 cloves of garlic, whole
2 tablespoons butter
8 ounces mushrooms, cleaned and sliced
4 shallots, sliced thin
Salt and pepper
Fresh thyme
1 cup of shredded mozzarella cheese
1/4 cup mayonnaise
1/4 cup grated parmesan cheese
INSTRUCTIONS
Preheat the oven to 425° degrees. Place the sliced ciabatta on a baking sheet, brush on olive oil and season with salt and pepper. Bake until slightly golden.
Rub each slice with the garlic cloves and set aside. Turn the oven to broil.
In large skillet, add butter. Once the butter is melted add the mushrooms and shallots.Cook for 8-10 minutes until the mushrooms have released their juices and browned and the shallots have softened. Stir in the fresh thyme, salt and pepper.
Mix the mozzarella cheese and mayonnaise in a bowl. Season with salt and pepper.
Spread onto each slice of toast and then top with the mushrooms and shallots and parmesan cheese.
Place the cheese bread into the oven under the broiler until cheese is melted.
Remove and garnish with more parmesan cheese and fresh thyme.
Comments
Commenting has been turned off.