May 18, 2022 | One Brick Blog | Jana Kramer
One Brick Wine & Cheese Pairing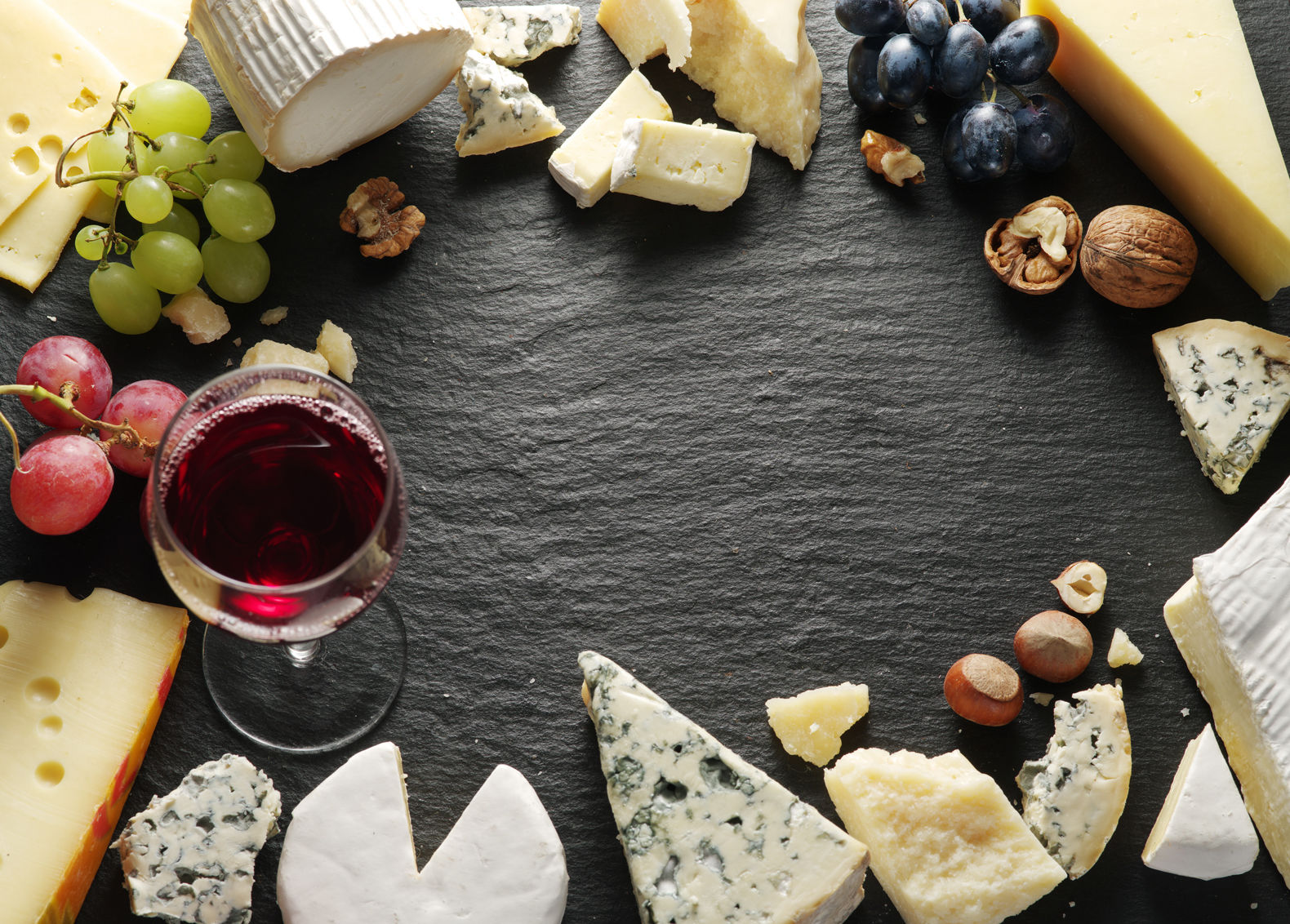 Wine and cheese are a match made in heaven! There are so many options for finding the perfect pairings, and who doesn't love wine and cheese? They are both fermented, an ancient natural method of preservation that has the benefit of also creating layers of additional flavors.
Many styles of wine and cheese developed side by side around the world and have been enjoyed together for so long they are naturally perfect pairings, making the job of cheese and wine pairing relatively easy. These days, with so many different wines and cheeses, the art of pairing is a little bit more complex, but here are a few simple rules you can follow to ensure the perfect pairing.
Rule #1: Match Profiles for the Easiest Pairings
Matching the characteristics of the wine and cheese is the easiest way to ensure they will enhance each other. If the profiles are imbalanced, one might drown the other out, or worse, create an unpleasant flavor. For example, if you pair a bold red wine with a delicate style of cheese you probably won't be able to taste the cheese. Aged cheddars or goudas pair well with robust reds like Cabernet Sauvignon because they both have bold flavors, and tart young cheeses like chèvre pair well with crisp white wines because their delicacy and acidity complement each other.
Rule #2: Contrast Flavors
Sometimes opposites attract, like pairing a crisp wine with a creamy cheese, or a salty cheese with a sweet wine. For example, soft, creamy, and bloomy rind cheeses often pair well with dry sparkling wines, like Brie and Champagne. Likewise, a salty blue cheese like a Blue Stilton can pair beautifully with a sweet Port wine. In those cases, the wine and the cheese both have similar body and levels of boldness that balance well even as the flavors contrast, so one can't drown out the other and both flavors can shine.
Rule #3: Match Ages
It is often the case that a young wine will pair well with a young cheese, as the fresh flavors of both will match each other, while an aged wine will pair well with an older cheese, as both will have more mature and nuanced flavors.
Rule #2: Regional Histories
When it comes to the "old world," wines and cheeses traditionally from the same region will often pair well together, given how long the different styles developed in tandem. For example, Spanish Manchego is a great pairing with Rioja or Rioja style wine, and Italian Pecorino pairs with Chianti or Chianti style wines.
Of course, the most important topic is what cheeses pair best with One Brick Wines? Here are some of our favorite pairings:
Everyday Rosé
Pair this crisp, Provence style rosé wine with fresh, young cheeses like Chèvre, a creamy and mildly acidic goat cheese. This is an example of a classic regional pairing from that region in France, but also works well with those styles produced here in the United States. Dress the Chèvre up with Herbs de Provence and a drizzle of olive oil or fresh cracked pepper if you'd like. Or, add some fresh fruit, like summer strawberries, which will enhance the fruit flavors of the wine.
Everyday Cabernet
This Cabernet pairs beautifully with slightly aged semi hard cow's milk cheeses like cheddar or gouda, similar to the Reserve Cabernet, though we'd pick slightly less bold cheese flavors with this wine.
Reserve Cabernet Sauvignon, Napa Valley
This full-bodied wine wants to pair with boldly flavored cheeses like Gruyère, aged Cheddar or Gouda.
Reserve Pinot Noir, Russian River Valley
Pair Pinot Noir with younger, more mildly flavored cheeses than you would with Cabernet. We suggest Burrata topped crostini, Brie, or a marinated feta cheese.
Sun Down Petite Sirah
We find Petite Sirah pairs well with an aged cheese like Beemster XO, mimolette, or the bold flavors of blue cheeses.
Late Night Zinfandel
We love this wine paired with an espresso rubbed cheddar like Beehive Cheese Company's Barely Buzzed.
Wine and cheese pairing should always be fun. We recommend experimenting with a variety of cheeses and wines to find your own favorite pairings, which is how we found the pairings above. Add some charcuterie, nuts, dried fruit and even a bit of honey or jam or olives and you have yourself a charcuterie board fit for a party. Let us know if you find any delightful pairings we missed!
Comments
Commenting has been turned off.